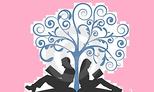 ​​​There is something about a heinous crime that grabs my attention. A seven-year-old boy is brutally beaten in his own home, Hoag had my attention.

The Boy is the second book in the Broussard and Fourcade series and my first venture into the small town of Bayou Breaux. I didn't feel like I was missing anything, the author seamlessly filled in any gaps that I may have been missing from book one.

The Boy is an expertly crafted who-done-it. I felt pulled into the mystery of the story, trying to solve the case along with Nick Fourcade. Hoag created so many potential suspects throughout this tale, each one had a viable motive for the murder; it was just a matter of putting all of the puzzle pieces together. One thing that I learned from The Boy: suspect everyone and you can't be wrong.

I opted to use my Audible credit for The Boy and I think that I was better off for it. Hillary Huber's narration was superb, her varying southern accents were a perfect fit with Hoag's characters. I even found myself catching an ad for the History Channel's Swamp People and saying out loud, "That sounds just like someone from The Boy." Huber made a great story even better by enhancing the atmosphere.

The Boy was a captivating mystery, but the Audible knocked it out of the park.





*4.5 Stars