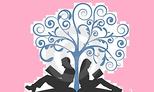 The Homecoming



By Andrew Pyper



The Homecoming was one heck of an attention grabber. Once I read the synopsis I knew that I wanted to read it, and the cover pulled me in with its comforting yet sinister scene. The story started off with a bang, and I was hooked.

Andrew Pyper developed an exquisite, multi-layered plot of deception and betrayal. I loved the fact that there was always another twist or turn right around the corner. He kept his chapters short, which I found was an exceptionally useful tool in propelling the story forward. Pyper left a breadcrumb trail through The Homecoming and I was able to figure out where he was going with it, but I really enjoyed how he went there.

The Homecoming had a good concentration of characters with the family isolated on the father's estate. I got to know them. I wanted things to work out for them. I yelled at them when they were acting idiotic (stupid moves by characters make for some of the best stories).

This was my first visit into the twisted mind of Andrew Pyper. I have to say that I should have gone there much sooner, but at least I've got a couple more great books to add to my TBR list.





*5 Stars