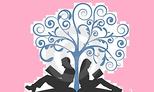 ​

​This book was on my TBR list for way too long (I know, that's the story of my life). While everything about this book screamed to me to read it, I will admit that I was a tad apprehensive because of all the hype that it had received since its release. I truly wanted to love it as much as everyone else had. Well, I absolutely adored this novel!

Kya Clark's story was heartbreaking. I felt for the child/young woman who personified loneliness. Left by her family members and forced to fend for herself in a small shack in the marshlands, she grew up isolated, dirt poor, uneducated, and lonely. Known as the Marsh Girl by the locals in the nearby town, she was shunned and ridiculed, making her solitary life in the marsh that much more appealing to her. The marsh became her companion, the wildlife, vegetation, and water gave her solace.

While she did have a few meaningful connections to people, she was guarded with them, and understandably so. She was protective of her heart, knowing full well how it felt to have it broken. As a reader, I wanted Kya to have a good life, whatever that entailed for her. As a mother, I found it unbearably difficult to fathom the life that she lived.

The story is told from her childhood to adulthood. It is part coming-of-age novel and part mystery. It jumps back and forth between Kya's life in the marsh to the mystery that is unfolding. I was completely invested in Kya's story and would make time to read every chance I got.

Delia Owens made me feel as though I were right there in the marsh, living amongst the wild beauty and living creatures. I could visualize everything as if it were playing out right before my own eyes. It is an ode to nature and the beauty that surrounds us. It made me want to go outside and appreciate the natural beauty of our world that we all take for granted.

Where the Crawdads Sing is a beautifully written, heartbreaking, unforgettable story. It may have taken me a long time to get around to reading it, but I'm so glad that I finally did. I hated to reach the final page. It will definitely be making my list of favorite books of 2022.



*5+ Stars