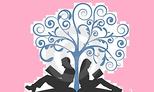 ​Sometimes you just know that a book is exactly what you want and need. Stephen Fry's narration of his own book, Heroes, hit the spot.

This wasn't a book about creating something new, a unique story unlike anything people have read before. Stephen Fry created nothing new. This was a book of presentation and Fry's presentation of these well-known stories was immaculate. I loved the fact that each one was a complete story, not just pieces here and there of what the hero did. Fry was very liberal with his own commentaries and occasional jibes at these heroes of Greek mythology; this only added to the total entertainment value of Heroes.

There are a lot of directions I could go in, regarding the Greek heroes' role, the cross-cultural comparisons, what the heroes may have meant to the ancient Greeks, if there could be any historical accuracy to the myths. Fry covers his own opinion on much of this and mine would be just another opinion.

Listening to (or re-experiencing) these stories really made me think more about modern authors and their heroes, what does it take to make/create a hero that would stand the test of time (I think it is safe to say that all of these heroes have passed that test). Above all else, these heroes were not perfect, they were flawed, they made mistakes. James Bond could never make it as a Greek hero. Fry never shied away from exposing those flaws; that is what I love to find in my heroes.



*5 Stars