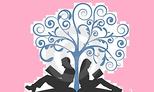 Whenever I feel myself potentially slipping into a book rut, I automatically grab a book by Sophie Kinsella. I can usually be assured that I'm going to get an entertaining story with plenty of laughs.

I've Got Your Number was a fun read. It was easy to like Poppy. She didn't always make the best decisions, but she did have the best intentions. She was a good person who seemed to unintentionally invite chaos and mayhem into her life. Getting ready to marry into a family of geniuses, Poppy felt a bit insecure around them. They weren't exactly the most welcoming to her, however, she could adjust to suit the Tavish family, couldn't she? Better yet, should she?

When Poppy lost her engagement ring, a Tavish family heirloom, then her cellphone was stolen, and she just happened to find a cellphone in the garbage, well, as you can see from this, mayhem was definitely a part of Poppy's life. When the cellphone needed to be returned to its rightful owner, Poppy was adamant that she keep it for a few days, since that was the number that she gave in case her beloved ring was found. Well, this brought about a whole new set of issues and acquaintances for our dear Poppy.

My favorite parts of the book were Poppy and Sam's interactions. They were opposites in every possible way, but their banter and interactions were golden. The other characters weren't exactly my favorites, but then again, I don't think that I was supposed to like them. Phew! I wanted what was best for Poppy, the others could just bog off as far as I was concerned.

When I first began reading this book, my least favorite part would have been the footnotes. I know that they were intended to add some humor and a way for the reader to get into Poppy's head, but I found them to be a bit of a distraction. With that being said, they really didn't impede my enjoyment of this novel, and as I read on it all fell into place.

I've Got Your Number was an entertaining, humorous novel that was a delight to read. It did exactly what it was supposed to do, it grabbed me and pulled me out of the book slump that I was heading straight for.



*4 Stars