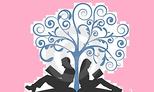 There's nothing better than looking forward to a book, finally reading it, and having it check off all of your boxes. If I see that these authors have a new book in the works, I automatically add it to my to-be-read list, often without even reading the synopsis. The Honey-Don't List had a few of my favorite things: home decorating, great chemistry between the characters, tension, and plenty of this duo's signature wit and charm.

Carey and James were tasked with the job of keeping the Tripps on schedule, their relationship in line, and their true feelings hidden from the public eye. Easier said than done. With a home decorating and renovating brand to protect, and a book tour for a relationship book that was underway, the Tripps' continued success was dependent on them keeping their marital troubles at bay. This led to some very entertaining scenarios and wonderful banter.

For a book to truly captivate me, I must be able to connect with the characters. That wasn't a problem here. I was immediately drawn to Carey and James. Their work environment, along with their differences, offered up great dialogue, and a push and pull that had me waiting in anticipation. As I mentioned above, Carey and James had fabulous chemistry, and I believed wholeheartedly in their connection.

The Honey-Don't List was a fun, entertaining, swoony story that kept me glued to the pages. Christina Lauren continue to impress me with their fresh, original storylines and their heartwarming, likable characters.





*4.5 Stars