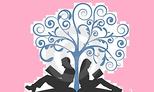 ​Some books fill you with emotion, some captivate you with top-notch writing, and some take you places that you never thought you needed to go. Anxious People did all three.

Anxious People is a unique novel. It has humor, suspense, and a great deal of heart. Backman tells an intriguing story filled with characters that are as original as the novel that they are in. What is the story about? It's about people. Anxious people. Readers may find a character, relationship, or situation that they can relate to, but if they can't, surely, they can recognize someone that they know in one or a few of them. It's a character-driven novel that tells an unusual tale of a hostage situation and in the process weaves a masterful exploration of the human condition.

Between the originality, the writing, the author's ability to truly tap into the characters' emotions, and the humor that was interspersed throughout, this book was an absolute pleasure to read. At times, the author is addressing his readers in the story, but then he seamlessly transitions back to the story at hand. I absolutely adored the writing style in this book. It felt personal, raw, and intimate. I felt as though I were a voyeur, catching glimpses of their lives in small vignettes.

When a book has you laughing out loud, reading passages to your spouse because, well, you just need to share it with him, and has your eyes welling up with tears, you know that it's a winner. I was basically a kaleidoscope of emotions throughout the book's entirety.

Anxious People is a thought-provoking novel that takes the reader on an emotional journey into the lives of the characters. Fredrik Backman dazzled me with his storytelling and the way that he was able to tie the story together with a heartfelt, beautiful tightly wrapped bow. This is a novel that I will be recommending to all of my friends and family.



*5 Stars