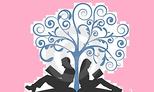 The Pandora Room



​By Christopher Golden

​​Ben Walker is living my childhood dream, well, he isn't exactly living it because he is a fictional character, but you know what I mean. I grew up on a healthy dose of Indiana Jones and Allan Quatermain; Harrison Ford and Richard Chamberlain stoked my love of the adventure of uncovering a lost mythical treasure in an exotic location. Ben Walker is a modern version of my childhood heroes.

The Pandora Room is the second book in the Ben Walker series, but if you haven't read Ararat yet, don't worry, you can easily go straight into The Pandora Room (if you dare); there is nothing here that will spoil book one.

Christopher Golden has filled The Pandora Room with non-stop action. He has a knack for finding great mythical subject matter and turning it far more sinister than I could have ever imagined. The Pandora Room was fast-paced and captivating.

I want to be Ben Walker, except for all of his family trouble, I don't want that. But to be shipped off to near inaccessible locales and to be one of the first to explore exciting archaeological sites that were believed to be myths, that's what I want. When an author makes you want to be the protagonist, the job is done. I'm involved now and there is no escape. That is the type of connection that I want as a reader. The only thing that Walker lacks is a bit of the humor and fun that Jones and Quatermain brought to their stories.

The Pandora Room left me with only one thought: where will I be going with Walker next time and which mythical mystery will we unearth?





*4.5 Stars