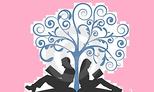 Paperbacks from Hell



​

By Grady Hendrix



It's easy to think that in today's day and age with the sheer volume of fiction that is available in e-book format that this is a golden age for horror fiction. In a sense it is, it just isn't the first. Paperbacks from Hell is a wonderful reminder of all the options that were available to horror fans long before we could carry hundreds of titles around with us on our phones.

Grady Hendrix is a master of delivery. No matter the topic, he can make his audience chuckle with his sarcasm and presentation, Paperbacks from Hell was no exception.

I went with the Audible version of the book. I have to admit that I found Timothy Andrés Pabon's delivery to be a little lacking. I did get a few laughs and giggles, but I think that it was missing a little something in the narration.

It would be easy to create a massive reading list from the book, a reader could drive themselves crazy tracking down all of the marvelous, shocking books on this list.

I had a great time listening to Paperbacks from Hell. It made me think how with the advent of e-readers we have come full circle. I learned about the why behind the death of mass market shock fiction; I could better understand the return of it. The niche demand has always been there, it just needs the right medium.



*4 Stars