​I don't know why I do this, but I always do. I see the brand-new Stephen King book, read the synopsis, and say to myself, "It sounds okay, but I'm just not sure if it is right for me." You see, I'm never convinced that it will live up to the old standards: The Stand, It, 'Salem's Lot, etc. I eventually give in and go for it; it is Stephen King after all, how bad could it be?

Once I'm back into a Stephen King book, it all comes back to me, the things he does that many other authors take for granted: the details. I have to say what I love the most about King's writing is his patience, there's no rush to get to the finish line, let's take our time, we'll get there eventually. Billy Summers is no exception.

Billy Summers has a story within the story that is just as developed and patient as the story itself. This is a fantastic tool that King uses to enhance and develop his protagonist's story. Other characters come in and out of Billy's story seamlessly, I got to know each one of them completely, the good and the bad.

The plot is so well developed, King has taken the "one last job" trope and turned it on its head. Billy Summers is so much more than that. We are taken on an incredible, unexpected adventure.

Until next time, Mr. King.





*5 Stars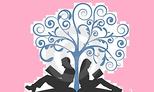 Billy Summers



By Stephen King