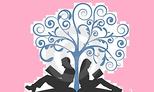 ​​The Next Girl only made me want to read Pip Drysdale's next book, and the one after that. This author certainly knows how to write a thriller that will keep your suspicions on high alert and keep you on the edge of your seat.

Now, I promise that I am going to tread lightly in this review so that I don't give any piece of information away. Trust me, you will want to go on this twisty journey and witness it all unfold.

Billie has found herself in a terrible situation: out of a job, half-naked in a stranger's bed, and with a guilty conscience about losing a case that may have put a dangerous man back out on the street to commit the same crimes again.

Billie is an interesting character. She's been through her share of difficult times. She's flawed (who isn't?), but she is a good person who really only wants to do right by people. She wants to see that the bad people get what's coming to them and the victims get their justice. Seems pretty normal, right? Well, it isn't quite that simple. Nothing is simple in a book by this author, and I couldn't be more thrilled about that!

I liked Billie. While I wanted her to do "her thing," I was also apprehensive, sitting on pins and needles, and just hoping that she might take her life in a different, safer direction. That's always the fun part of this genre of book, though. It's the fear of the unknown, the chase, the feel of your heart pounding in your chest.

The Next Girl was just what I was looking for. I read The Sunday Girl a couple of years ago, and it was one of my all-time favorite thrillers. I've been looking forward to reading more by this author, and she certainly did not disappoint.





*5 Stars