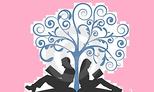 ​​​We've all seen the headlines, the breaking news, the faces on the front of newspapers and magazines of people who have gone missing without a trace and, perhaps who are suspected to be dead. Who gets the full-page coverage, the top story on the news? Girls like Clarissa Campbell, a beautiful, Caucasian cheerleader with a football player boyfriend who comes from a good home. What happened to her back in 1999? Could she still be alive? Who could have wanted her dead?

For their journalism class, Cameron and Blair decided to do a podcast aptly named Missing Clarissa. What better subject to discuss than the mystery of a missing girl who attended their small-town high school over twenty years ago. Nobody ever forgot about Clarissa. The mystery surrounding her disappearance has haunted the town, her family, and her close friends.

A book is nothing without its characters, and this book had some great ones. I loved Cameron and Blair and their friendship. While they seemed like opposites, their bond was solid. Cameron was extremely intelligent (and she knew it), but she was socially awkward. Blair was athletic, had a popular boyfriend, and was thoughtful, but she lacked self-confidence. Their journey was not limited to just discovering what had happened to Clarissa Campbell, theirs was also a journey of personal growth.

This duo found themselves uncovering town secrets, taking some risks, being brave, and making some big mistakes. What began as a school project ended up turning into a passion project, leaving these girls needing to know what became of Clarissa. I was equally as invested and read on with my suspicions raised and my own theories swimming around in my mind.

Missing Clarissa was riveting, compelling, and dealt with relevant subject matter. I caught myself saying that I would just read one more chapter, but I was just lying to myself, because I did not want to put the book down. I am already looking forward to reading this author's next novel.



*4.5 Stars