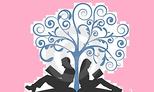 Ireland was already on my bucket list of travel destinations, but after reading this captivating story, I would love nothing more than to drop my obligations, pack my bags, and hop on a flight.

Seven Letters was truly a lovely story. J.P. Monninger gave such great detail about Ireland and the Blasket Islands that I felt as though I was right there with Kate, feeling the wind in my face and smelling the salty sea air.

Kate Moreton was fulfilling a dream of researching the Blasket Islands. Taking a leave from her university position, she traveled to Ireland to immerse herself in the culture and to learn about the islands and the people who had inhabited them. What she didn't expect was to grow close to a few people there, including a fisherman by the name of Ozzie Ferriter.

It was easy to get swept up in Kate and Ozzie's story. While they had immediate chemistry, there was definitely a push and pull that made their initial interactions more intriguing. It was a whirlwind relationship that was high on passion, intensity, and love. They fell in love fast and hard, however, I felt the authenticity of it all. I believed in it. Despite their differences, I wanted true love to succeed. Ah, but where would the fun be in a book that was just smooth sailing? Their relationship wasn't easy. They faced many obstacles not unlike any new relationship, but Ozzie had some demons, and he was holding back some painful memories and guilt, and these demons had the potential to eat away at him and his relationship with Kate.

I luxuriated in the writing, felt all of the emotions along with the characters, and held my breath in anticipation of what would become of Kate and Ozzie. I will admit that the author did surprise me with where the story went. I can honestly say that I didn't expect it to take the direction that it did. There's nothing better than being surprised and taking an unexpected scenic route. I am certainly glad that I went along for the journey.





*4 Stars