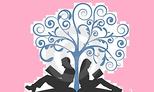 ​​Layla is Colleen Hoover's first foray into the paranormal genre, and, in my opinion, it can be summed up with one word: success! This just goes to prove that she can write the heck out of anything and still stay true to her style and ability of creating unique characters and storylines. It still screamed one hundred percent Colleen Hoover, but with an eerie paranormal story and a generous side order of creep factor.

I loved every minute that I spent wrapped up in these characters' lives. Right from the first page, my curiosity was piqued. I wasn't sure where she was going to take me with this book, but I was certainly up for anything her imagination could conjure up.

Layla is a paranormal romance, a thriller, and an all-consuming, twisted, thought-provoking read. It is original, chilling, romantic, unnerving, and utterly riveting. With every turn of the page I was more and more immersed in Layla's and Leed's story and relationship. I had so many questions churning around in my mind. I was surmising so many different scenarios that could be played out, but if I'm being completely honest, I didn't have a sweet clue. Despite my best efforts, the author continued to shock and surprise me with some jaw droppings twists. I should've known better than to think I could have it all figured out.

I would love to get into all of the details and discuss every delectable morsel of this addictive novel, but I certainly don't want to accidentally give anything away. I've chosen to be as vague as possible and I am tiptoeing through this review with extreme caution. You don't have to be a fan of paranormal fiction to read this book. If you enjoy well-written stories that pull you in and keep you intensely invested until the final page, then this is a book for you. A good story is a good story, and this one just so happens to be phenomenal!





*5 Stars