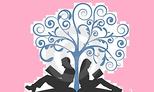 As far as I can tell, Alma Katsu has a thing. Her thing is that she takes historical events, adds a bit of the supernatural and creates a fantastic, yet unexpected story with it. That's a thing that works really well for me.

Most great stories have a kind of "why in the hell would you do that" moment. For The Deep, that moment is when a survivor of the Titanic would take a job on its sister ship, the Britannic. I mean, really, fool me once shame on you, fool me twice shame on me. I asked my wife if she would have done it and I got back an emphatic, "Oh hell! No!" Which is a reasonable answer by me. But it's these moments that make fiction interesting.

I love how Katsu blended together not just one, but two separate historic events into one fantastic story. The one everybody knows, the sinking of the Titanic, with the lesser known, sinking of the Britannic. Sorry for any spoilers, but these are historical events, you may have seen one or even both of the movies, so I'm not really sorry. The key to tying these stories together were her characters: Annie and Mark. These two lost souls kept me wanting to get back to the story.

For my own experience, I found that going with the Titanic story was key. My visualisation of the story was enhanced from the movie. It was almost like The Deep became a second story line to the Titanic movie. The decor of the ship, the clothing the passengers wore, I think I saw Billy Zane acting like a pompous jerk somewhere in the background. My visuals from one blended into the other.

I truly enjoyed The Deep, and Katsu reinforced herself as a go-to author. I can't wait to see what adventure she will take me on next.





*5 Stars