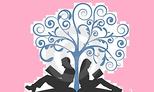 I try to mix things up with my reading to keep things lively and fresh, and after a couple of books that dealt with some heavier topics, I needed a few laughs and some lighthearted moments. I am pleased to say that In Case You Missed It delivered just what I was looking for.

It's always a good sign when the author has you smiling, laughing out loud, and reading passages to your significant other. I'll admit that I interrupted my husband's reading on more than a few occasions to read him lines out of this book in the hope that he would find it equally as amusing. He's always a good sport.

Ros has hit a bumpy patch in her road to success. While all of her friends have been moving on in their careers and personal lives, she has returned home after three years in the U.S. She is unemployed and living with her parents. Well, she's living on their property in the garden shed that her father fixed up for her, a she-shed of sorts. There's nothing like returning home to a replica of your teenage bedroom that you had left behind years ago to make your life feel stagnant. With her life at a bit of a standstill, Ros finds herself reminiscing about the years gone by, wishing that she could recapture the way things were in her glory days.

I spent the majority of my time reading this book with a big smile plastered on my face. It was so easy to envision myself sitting at a table in a pub with this group of friends. I was in Ros' corner from the very beginning. I wanted her to be able to move on with her life, find success, and to realize that her future could be better than dwelling on the past, but I also enjoyed the ride with her and all of the hijinks that ensued. I also wanted her to find that special someone who could be her person and, while there was romance in the novel, it took a bit of a backseat to the rest of the story. The romance that it did have, though, was an added little bonus that was brimming with chemistry.

In Case You Missed It is a hilarious book that is filled with interesting characters and terrific banter. It was an entertaining reading experience that gave me the fun, playful story that I was craving.



*4.5 Stars