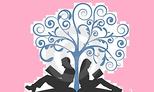 ​This book was the perfect read for my summer vacation. Every Summer After was high on my to-be-read list, and I couldn't have picked a better time to dive in.

I think it's safe to say that many of us probably have fond memories of the summer months from our youths. Whether it was going on camping trips, staying in a cottage, or going to summer camp, we often made special friends that we only saw during the summer. We may have kept in touch throughout the year as pen pals (I may be aging myself) or with the occasional phone call, but these were the summer friends that we looked forward to getting reacquainted with every year.

Every Summer After was filled with nostalgia from those years gone by. I loved how the author tapped into those familiar feelings and emotions. The story is told in alternating chapters from the present to the past. We get introduced to Persephone (Percy) as an adult, living in the big city, maneuvering through life by keeping people at a safe distance. When she receives a phone call that sends her back to Barry's Bay, back to the next-door neighbors she spent her summers with, it brings back all of the good times and the heartache along with it.

The story is told entirely from Percy's perspective, and I couldn't have been happier. I got to live out those summer months with her, seeing her develop a close friendship with Sam Florek, and then as time went by, I witnessed their friendship grow into something more. I could feel all of the tension, teenage angst, and butterflies as if I had been living through it myself.

With each chapter, I knew that I was getting closer to discovering what had torn Percy and Sam's relationship apart, and I was riveted to the pages, my mind filling with different theories and scenarios as to why everything fell apart. While I was anxious to learn the reason, I was also dreading getting to the end of the book and bidding farewell to these characters and their beloved lakeshore.

Every Summer After was a wonderful debut novel. It filled me with nostalgia, made me fall in love, shattered my heart, and ruined me in the best possible way. I can't wait to read more books by Carley Fortune in the near future. Every Summer After will definitely be gracing my list of favorite books of 2022!



*5 Stars