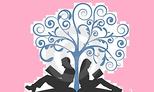 Any book that you choose to read should make you feel. Whether it makes you happy, breaks your heart, frightens you, or just builds up your anticipation for what could transpire on the next page, if a book doesn't make you feel, it's not doing its job. Kennedy Ryan delivered the story that I wanted to read. There was never a time while I was reading Before I Let Go that I didn't feel something. This book punched me in the gut, broke me down, and still filled me with an abundance of hope.

After being married for...ahem...many years, I am always drawn to novels about married couples (or, in this case, exes). Yasmen and Josiah were the couple who were meant for each other. Theirs was a relationship that would make it. After years of building a life, family, and business together, their life was on track, until tragedy derailed it. What should have brought them closer together and given them a safe place to fall just wasn't enough.

Was I on Team Yasmen or Team Josiah? The answer is yes! I rooted for this couple right from the get-go. Through the good times and the bad, I believed in them. I rooted for them. I wanted them to see their way back to one another. While they adapted to a new living and parenting routine, and they did it with the utmost maturity, their attraction and love was always right there filling up the pages.

If you're looking for a second-chance romance that is mature, emotional, and superbly written, this is the next book that you should pick up. Before I Let Go does contain difficult subject matter, but Kennedy Ryan treats it with all the care and sensitivity that it deserves. As I mentioned at the top, books are meant to make you feel, and this one certainly makes its reader feel every emotion possible.





*5 Stars