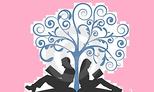 Planning my summer reading usually includes selecting a book or two that will me keep my suspicious mind at work and give me chills. The synopsis for Dark Roads definitely fit the bill for a suspenseful read that could keep me up way past my bedtime.

Dark Roads grabbed my attention right from the first page. I was immediately transported to the small community of Cold Creek. While Cold Creek was probably not too different from other small, isolated communities, there was plenty of danger to be found there. For decades, the highway running through the mountains had been the location of many unsolved disappearances and murders of young women. It was said that no girl should ever hitchhike or travel alone along that road. I would say that about most roads.

Dark Roads was a dark, action-packed thriller that kept me on my toes. The story is told from the perspective of a couple characters, and it is all surrounding the murder of a young woman on the highway. Both perspectives have these women trying to find peace from the death of a loved one, all the while trying to survive both the rugged wilderness and the potential threat of a killer.

The setting for Dark Roads was perfect, offering an eerie, backwoods-y location in which I could visualize every detail. We've all traveled down a desolate, tree-lined highway and thought This is definitely a stretch of road where someone would be murdered.

I never fully trusted any of the citizens of this small town, and my suspicions and theories were running rampant through my imagination. That is exactly what I want when I read a book in this genre. I don't want everything to come easy. I want to be leery of the characters, I want to doubt them, and try to figure out the mystery for myself.

This was a riveting reading experience that I enjoyed from beginning to end. And the ending? In my opinion, it was perfect.



*4.5 Stars