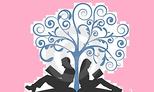 I had read the synopsis for The Wrong Family when the book was first announced, but when I finally went in to read it, I decided not to refresh my memory. I wanted to be surprised, taken on the ride, and experience it all unfold without any details. It was a good choice.

With any thriller, it's important to grab your readers from the beginning, and Tarryn Fisher did just that. I was captivated right from the first page, and the writing and dual points of view kept my curiosity piqued. I wanted to, no, needed to keep reading in order to find out more information and details in this twisted tale.

The story goes back and forth between Winnie's and Juno's perspectives. These were a couple of interesting characters. They made choices in their lives, had secrets that they were keeping, and ignored the cracks in their own lives. The story showcases the fragility of humans. Whether the characters' lives seem perfect from the outside or rife with issues, Fisher's characters display all of the vulnerabilities, desperation, and dysfunction that make for an intriguing reading experience. I was equally intrigued by both of these characters. I had so many questions. I surmised every possibility but was never completely confident with where the story was going to go, and that's what I enjoy the most about a psychological/domestic thriller.

The Wrong Family was a compulsive, fast-paced read. I was invested in the characters and their stories. With drama, twists, and plenty of action, it kept me on the edge of my seat until the end. I must admit that the ending left me sitting there staring at the final page. I wondered if I'd read it right, and immediately went back to reread it. Yes, I had read it correctly and, yes, the author surprised me!




*4.5 Stars