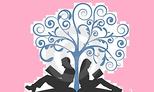 ​Once in a while I like to immerse myself into a Nordic Noir, these stories have a much different feel from the old standby American mysteries. They are generally darker; the heroes more flawed, blurring the lines between the right and wrong side of the spectrum. The Icelandic novels are colder again, reflected in the isolation, short days and ruggedness of the land and people.

The Girl Who Died takes a bit of a different spin, there are no police officials as principal characters, there are no reporters trying to break a story. It is about a teacher in a dark, isolated place; haunted in many ways.

I enjoyed my voyage to Skálar, it reminded me of stories my father told me of where and when he grew up. Familiarity is a great way for an author to build a relationship with their audience. I found myself connecting with Una and her story despite the fact that there was nothing to connect us.

The one thing that threw me off a bit were certain phrasings and choice of words. It got me thinking a bit about not only translated books but also audio books. The reader (or listener) is at the mercy of the translator or narrator. We don't necessarily get to experience the story exactly as the author intended; there is an intermediary who makes decisions on the presentation. There are times that I have found this impacts my enjoyment of a story and it is difficult to say whether the impact is a benefit or detriment to the story. That being said, I don't think (or hope) that the translation had too much of an impact with The Girl Who Died. I enjoyed the story, the atmosphere, and the characters.

The Girl Who Died offers a peek into a foreign world where we can see that human nature is not so different.



*4 Stars



The Girl Who Died



By Ragnar Jonasson