Old Boys



​By Nick Spalding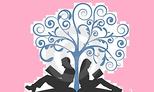 The more I read, the more I want to read quirky books. I've read stories that take me back in time, I've been shocked, terrified, and appalled. I've read stories that have kept me on the edge of my seat, or turning those pages just as fast as I can. But now, I find myself looking for stories that do something different, bordering on the absurd, but above all else, that seem to have a good story underneath it all.

Old Boys was exactly that! Will Fairweather was a character I could identify with; I've got that annoying ache in my side that just won't go away; I fall asleep at nine o'clock in front of the television; and I am really lucky if I can sleep straight through the night. Will Fairweather is also a character that I could never identify with, his father is a freaking rock god, from one of the greatest rock and roll bands of all time.

This is a story about a clash of characters. It is a story without special effects or pyrotechnics. Old Boys is the story of a relationship between a man and his boy. The characters are the story.

Red had been absent from Will's life for decades. We need to get down to the why. Will's relationship with his wife is on the rocks, he is old before his time. I loved this voyage of Will discovering his father, and coming to terms with the events that so disrupted his life. This story reminds me of a quote from Hunter S. Thompson: "Life should not be a journey to the grave with the intention of arriving safely in a pretty and well-preserved body, but rather to skid in broadside in a cloud of smoke, thoroughly used up, totally worn out, and loudly proclaiming 'Wow! What a Ride!'". This is how Red lived his life and a lesson that Will needed to learn.


I loved Old Boys. I now need more books from Nick Spalding.




*5 Stars