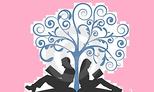 I will confess that short stories are not my go-to, but I have been wanting to read this author's writing for a while now, so when I saw that she had a short story collection coming out, I thought that it would be a perfect sampler.

At first I decided to slip one of her stories in between each of my longer novels, as a type of literary sorbet, so to speak, but that method was not long-lasting. After the first few stories, I was more and more intrigued by her writing, and my curiosity was piqued as to what topics she would be writing about in her subsequent stories. I found myself reading a couple of stories each time I sat down to read. I looked forward to being introduced to each new character and simply being entertained.

There was something for every reader in this collection, and while some stories appealed to me more than others, I found them all enjoyable. I found myself smiling, laughing, and even getting teary-eyed during one particular story. The stories dealt with everyday life: relationships, employment, and love. There was plenty of humor, heart, and hijinks.

Games and Rituals was a wonderful introduction to Katherine Heiny's writing. When an author can write eleven short stories and keep her readers thoroughly entertained throughout, it only makes me want to dive into her full-length novels that much more!



*4.5 Stars