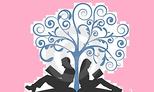 K.A. Tucker is high on my list of must-read authors, so when she announces that she has a new book coming out, I immediately add it to my to-be-read list.

Say You Still Love Me is a great summer read. From a love story between two summer camp counselors from very different lifestyles to a second chance romance thirteen years later, this story has all of the feelings, anticipation, and heart that I've come to expect from this author.

The story goes back and forth between the past and the present day. This style was ideal for this novel. I felt as though I was able to get to know the characters when they were teenagers. I witnessed their interactions, their friendships, their mistakes, and their long-lasting connections. It was a nostalgic glimpse into a time that would forever mark their lives. Reading Tucker's words, I was able to envision everything that was transpiring as if it were happening right in front of me. When the book switched back to the present day, I already felt invested in their story and their relationship. It pulled me in and had me wondering and wanting to know how it would all play out.

This book is told entirely from Piper Calloway's perspective. I couldn't have been happier about that. There's something about reading a story solely on one character's point-of-view that just helps to build the anticipation. I was living the story right along with Piper. I didn't want to know firsthand what Kyle was thinking, what his motives were, or what his feelings for Piper were. I was happy to just be riding it out alongside of Piper and witnessing all of the pieces fall into place.

As always, the cast of characters was well done and well developed. Piper was a young powerful woman with a privileged life, but she never came across as an entitled character. She was a hard-working woman who, despite her family name, was still determined to make her mark on her family's business. She was savvy, smart, and stood up for what she believed in. I loved the friendships that she built over the years.

Say You Still Love Me was an all-around enjoyable reading experience. I was pulled into the story quickly, invested in the characters, and felt all of the emotions right along with them. K.A Tucker's writing just clicks with me. She always manages to tug at my heartstrings, make me smile, shed a few tears, and leave me in anticipation of her next book.





*4 Stars