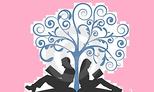 ​​​The Hunting Party just seemed to hit me at the right time and in all the right ways. I guess you could say it's just what I was looking for. The Hunting Party is one part Friends From College, with another part The Ritual and the third part…I can't say, I don't want to spoil the surprise.

I loved how Foley carefully guarded the mystery right until the final moments of her story. Through alternating points of view we bounce back and forth between the before and after "a broken body in the snow." Even the gender of the victim is a carefully guarded secret, until Foley had me a good two-thirds into her book.

The Hunting Party (the book) had as many secrets as the hunting party (the characters). I don't know if I've ever met such a loathsome cast of characters. In all honesty, I was good with any of them being the victim, except the baby, the baby didn't deserve to be the victim.

The best part of a good mystery/thriller is trying to figure out who-done-it before it is revealed. Foley doubles up the ante with The Hunting Party, not only did I have to figure out who-done-it but also who it was done to. I'd like to take credit for having it all wrapped up at about the fifty percent mark, but it's hard to really feel good about that when I had another sixty strong possibilities.

The Hunting Party was my favorite read of the year so far.





*5 Stars



The Hunting Party

​



By Lucy Foley