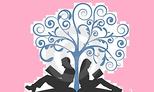 I've had this book on my to-be-read list since it was released, in other words, for far too long. I was waiting for just the right time to dive in, and as it turns out, during a pandemic proved to be the perfect time. One of the reasons that I enjoy reading so much is that it lets me leave my current reality and escape into a fictional world for a bit. I needed to escape. I needed something that would change my mind, give me a reprieve, and completely invest me in a fun, romantic story. The Hating Game was the perfect read for me.

It took me a couple of chapters in order to be convinced that I was headed in the right direction with my book selection, but it didn't take much longer than that until I was utterly captivated and invested in Lucy and Josh's story. And boy, was I ever captivated! Life has been distracting lately. Even concentrating on my usual activities has proven to be challenging, however, Sally Thorne pulled me into the lives of these wonderful characters, and I was more than happy and content to stay within the pages of her book.

The Hating Game was an office romance, an enemies-to-lovers romance, and a slow-burning romance that was done to perfection. I couldn't have asked for a better story. Between the witty banter, the character development, and the push and pull between Lucy and Josh, I was in my happy place. In my own personal opinion, there's nothing better than an author who takes her time with a story, who builds a reader's anticipation, and make you wholeheartedly believe in the characters' chemistry. Sally Thorne made me a believer! This story was so much more than just a romantic comedy. I felt the pangs in my stomach while I was reading, my heart fluttered and beat faster, and I was anxiously flipping the pages to discover what would become of these characters.

The Hating Game made me excited to read again. I looked forward to sitting down with this book and immersing myself in it, in fact, as I kept getting closer and closer to the end, I was dreading reaching the final page. That, my friends, is what I call a wonderful book!





*5 Stars