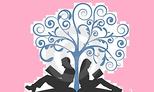 Things in Jars was a tough one for me, I started reading it as this whole COVID-19 stuff started going on. It ended up taking me a month to read the book, not because I didn't enjoy Kidd's writing, not because she didn't take me away from the horrors of reality; I was distracted.

I think that my preoccupation took away from what would have otherwise been a fantastic story. I had problems getting into the book, I was tired and would only get a chapter or two in each night; this is not my normal reading habit. What I can say is that Kidd created a fantastical story, a one-of-a-kind that under normal circumstances would have / should have kept me glued to my Kindle.

The one thing that kept me from completely abandoning the book and spending the whole evening switching from news channel to news channel was the time I spent with Kidd's characters. She is a master of character creation, these people held me tight and gave me brief escapes every evening from what was going on all around me. Each character was above and beyond a caricature, if you will. I couldn't help but interrupt my wife's reading to describe the newest addition to Kidd's incredible cast.

My experience with Things in Jars was the definition of timing. I don't think that there is any book that could have captivated me during this particular crisis. Under the circumstances, Kidd did an excellent job, her characters gave me some great laughs and temporarily took me away. What more could I have asked for.



*4 Stars



Things in Jars



​By Jess Kidd