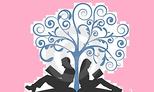 I've been wanting to read this book for quite some time and decided that my family staycation was the perfect time to finally take the plunge. A poolside chair, a cold beverage, and The Friend Zone in my hands proved to be a wonderful retreat.

You don't have to be too many pages into this novel to know that this author has a wicked sense of humor. I was laughing out loud, reading passages to my husband, and simply enjoying the characters and their witty, sarcastic banter. But with that being said, this book isn't all fun and games. There is a serious side to this story which deals with some heavier subject matter. The Friend Zone had the best of both worlds. It had the perfect balance of humor and depth that made it a well-rounded reading experience. There's nothing better than when an author can tickle your funny bone and then turn around and punch you right in the gut.

Now, about these characters. I loved them from the very beginning. Kristen is sharp, driven, quick witted, tells it like it is, and is a woman dealing with realistic issues. I couldn't help but be in her corner. From her first run in with Josh, it was easy to see that their future interactions were going to be entertaining. Boy, were they ever. This duo had great chemistry, fabulous dialogue, and that back and forth that kept me hooked. I loved the push and pull between these two. The will they, wont' they that makes a reader want to scream at their e-reader…yeah, I live for that. This wasn't an easy romance by any stretch of the imagination. These characters worked for every inch, fought tooth and nail, and drove me crazy in the best way. And Stuntman Mike? Adorable!

The Friend Zone was a perfect escape from real life. I am already looking forward to reading The Happy Ever After Playlist, which is already waiting on my Kindle.





*4.5 Stars