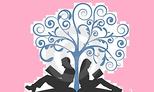 I'm going to start off by saying that this book will definitely be making my list of favorite books of 2022! As a reader, I'm always looking for books that have a certain something special and different from what I have read in the past, and I can happily say that Listening Still did just that.

I was immediately intrigued by the story of a woman who could hear and talk with the recently deceased. For the Mastersons, death was not eerie or creepy. They were the local undertakers in their community, providing a needed service to bid a final farewell to people's loved ones.

Jeanie Masterson had grown up around the dead, for her, it was a normal part of life. While she enjoyed her time with the dead, she also felt it was a great burden to hear their final thoughts. Some wanted to come clean about something, some wanted her to relay messages of love to their families, others didn't always have the nicest things to express. While Jeanie felt that it was her duty to offer this service, she often wondered what her life would've been like if she had been brave and ventured off to London after graduation. How would her life have turned out if she had left the family business and followed her high school sweetheart instead of staying and marrying someone who worked alongside of her. Her responsibility to help run the family business, and her responsibility to the deceased were always of utmost priority, but to what detriment to her own personal life?

I thoroughly enjoyed Jeanie's story. Communicating with the dead and discovering their final wishes and thoughts was intriguing, but what really drew me into this novel was that it was so much more than just that. As a reader who enjoys a good helping of angst in her books, this novel gave me just what I wanted. Jeanie was faced with feelings of doubt in her life: about her profession, and about her marriage. She had a few regrets, wondered what could have been, and felt a world of personal obligation.

Listening Still was a beautifully written book about finding your own happiness, following the path that's best for you, about living your best life and being true to yourself. As soon as I started reading it, I knew that it was going to be special. I felt a multitude of emotions while reading it. I was completely captivated by Jeanie's story and was sad when I reached the final page and had to say goodbye.





*5 Stars