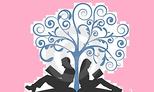 ​​The fall is always my favorite season to read creepy books, and The Whisper Man proved to be the perfect choice for this time of year.

I was instantly entranced by this novel. It was everything eerie and frightening that I was looking for. While reading in bed one night, the end-of-cycle chime on my dishwasher sounded and I nearly jumped out of my skin. That can only mean that I chose wisely.

After a rough year, Jake and his father moved to a new town for a fresh start. Hoping that their new surroundings could help them heal and bring them closer together, they begin to settle into their new house and routine. But this community has a dark history, one that comes back into the forefront as soon as a young boy goes missing, mimicking the same crimes that the Whisper Man was responsible and put behind bars for committing, over twenty years ago.

Jake's father was always troubled by some of Jake's behavior, especially his imaginary friend, but kids will be kids, and it's not out of the ordinary that a child will make up a playmate, especially a child who has difficulty meeting other children and making real friends. But things take an unusual turn when Jake's imaginary friend makes a reappearance after being absent since their move, and her reappearance is rife with childhood rhymes and warnings. Jake's strange behavior persists, including talking in strange voices and saying that he's heard a man whispering outside his bedroom window.

Between the story of the child kidnapper/murderer known as the Whisper Man, the current happenings in the town and Jake's house, and Jake's "friends" and voices, I was on pins and needles. There is a police procedural aspect to this novel, but it lends itself well to the story, more than you would probably assume. Alex North created a great backstory that provided so much more to this story. Not only was I on the edge of my seat, but I may have even shed a tear or two. So good!

I was in the mood to curl up with a spine-tingling novel, and The Whisper Man gave me just what I was looking for. As soon as I finished reading it, I immediately purchased The Shadows.



*4.5 Stars