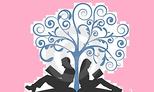 One of my favorite times of the year is when a new book by Abby Jimenez is going to be releasing. You can't go wrong with a book by this author. If you're looking for a book that promises plenty of laughs, wonderful banter, great characters, an emotional story, romance galore, and a couple of adorable pets, this is the book for you!

Briana and Jacob were very likable characters that I was rooting for from the get-go. They may not have gotten off of to the best start, but theirs was a relationship that I was quite content to just sit back, and watch unfold. Their interactions were golden, their chemistry was intense, and the push and pull between them kept me happily turning the pages. As a reader, I was completely on board with them falling in love, but their romantic relationship didn't come easy, and they both had suffered broken hearts in their previous relationships. Truthfully, who wants to read about an easy-peasy relationship? Not this reader. Give me the turmoil, the heartache, and take me on the journey.

As I mentioned, this book had great characters. From the main characters to the secondary ones, each one provided exactly what the story needed. It would be remiss of me not to give a shout-out to Grandpa and Jafar.

As always, this author never steers me wrong. Yours Truly is a well-rounded romance that offers up the perfect amount of wit and romance.



*4.5 Stars