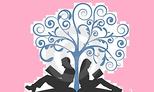 ​What a delightful read! I was in the mood for a lighthearted romance with chemistry galore, and this novel did the trick.

Right from the beginning, Meet Me in London captured my attention. It is a fake relationship and opposites-attract romance all in one. As soon as the protagonists met, I knew that I was going to enjoy this book.

Oliver is the heir to the Russell & Co. department store empire. He'd been groomed to take over the family business since he was a child. When his cousin falls behind on the store's development and opening plans, Oliver is put in charge of fixing it all. If all of that wasn't enough, his mother is pressuring him to introduce them to his girlfriend. But Oliver isn't a relationship kind of guy. His work schedule doesn't allow for much more than a casual fling here and there. His mother is bound and determined to meet Oliver's love interest for the holidays, so in order to get her off his back and not disappoint his parents, he agrees to introduce them to his "girlfriend." Now he just needs to find someone to act as his girlfriend for the holiday season.

In walks Victoria…

Victoria is a fashion designer, but in order to make ends meet, she also works at a wine bar downstairs from her apartment. Her street is filled with small businesses, merchants, restaurants, and other creatives like herself, but with a well-known department store being built on the same street, it threatens the livelihood of all the other businesses.

After a grueling day at the office, Oliver heads to the local bar to have a drink and relax, but lo and behold, working behind the bar is the most striking woman he's ever laid eyes on. As I mentioned, I loved their introduction (and their subsequent meetings just got better and better). When he offers Victoria a deal to help her and the other local businesses in exchange for her acting as his girlfriend for a few weeks, it's an offer she just can't refuse. After her past experiences, she's not looking for a relationship either. But spending time together isn't really a hardship for either of them. They truly like each other and enjoy each other's company. The more they get to know each other, the deeper their feelings grow.

Victoria and Oliver had fabulous chemistry. Their longing was palpable. I enjoyed witnessing them fall for one another, with their business deal turning into so much more. While their attraction was immediate, the relationship didn't happen overnight. The author made her readers wait, and I appreciated that. They encountered a few bumps along the way, a few obstacles that they needed to get over, but that made it that much better. Nothing is perfect. The book did handle some difficult subject matter, but it was done with care.

Meet Me in London was a fast-paced reading experience. It is an entertaining novel that is filled with plenty of heart, romance, and those warm and fuzzy moments that make a holiday read shine bright.



*4.5 Stars