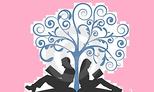 We all want the holiday season to be a special time for our loved ones. For a season that is supposed to be filled with comfort and joy, it often ends up being more of a stressed-out occasion for the ones who do all of the preparations.

Claire Clauster has always made the holidays sparkle for her family. She loves to follow traditions, feed her family their favorite meals, wrap, entertain, and keep everyone merry, doesn't she? But this year, Claire is struggling a bit, feeling a little underappreciated, overwhelmed, and a whole lot tired, and she has every reason to be. When Claire finally reaches her limit, this holiday proves to be nothing like the Clauster family thought it would be.

Oh. What. Fun. was just what the title promised: it was fun. This story was packed full of family drama, humor, and plenty of mayhem. Many people understand the pressures to make the holidays a memorable time for their families, but I promise you this, the Clausters will definitely remember this holiday season, probably more than all of the others.

So, when I'm in the throes of baking, decorating, wrapping, and cleaning, and trying to get everything just right, I will try to sit back, take a deep breath, and not let the fa-la-la-ing stress get to me.



*4 Stars