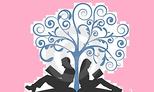 For You & No One Else is a novel about finding your own happiness, being true to yourself, and forsaking social media in favor of living in the present.

As soon as I began reading this novel, I was convinced that I was going to love it. Two lonely people going to visit an animal shelter on Christmas Day? Yeah, how could I possible resist that? Can a cat be your favorite character in a book? The answer is yes. But this story isn't just all about the cute and cuddly. It has plenty of depth, emotion, and steam, too.

Eliza is a therapist who is struggling with facets of her own life. While she gives the impression that she has her life in order, she feels like it's anything but. Eliza feels like a fraud, exuding an image of her life in her practice and on social media that doesn't portray who she really is. But in all honesty, show me one person on a social media platform that is truly honest in all of their personal posts. *crickets*

Beck comes to Eliza's aid after she experiences an unfortunate and humiliating online fiasco. The result is a blossoming friendship and a deal that would mean that Eliza would take a social media hiatus and focus on meeting people/men in actual social settings – no phones allowed.

I enjoyed witnessing Eliza and Beck maneuver through their attraction and their mutually beneficial "relationship." I'm not going to lie; I was never completely convinced that this type of relationship was going to be a great idea. Jealousy usually rears its ugly head, and feelings have a way of getting in the way.

Beck had an interesting backstory, however, I wanted more about it. While I realize that it wasn't the main focus of the book, I felt as though it was added drama that piqued my curiosity but didn't delve deep enough for my liking.

Overall, I enjoyed Eliza and Beck's story. I also liked the friendship between Eliza, Andi, and Hollyn. And, of course, a big shout-out to my main man Trent!



*4 Stars