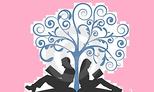 ​As soon as I read the synopsis for The Writing Retreat, I rubbed my hands together in anticipation for a thrilling reading experience.

Five aspiring female authors have received the chance of a lifetime. They have been selected to attend a month-long writing retreat at the estate of none other than Roza Vallo, an eccentric, world-renowned horror author. As the participants arrive, Roza delivers the news that they will have to write an entire novel in the span of that one month, under her professional guidance, of course. The writer whose novel is the best will win a seven-figure publishing deal.

Trust no one. That was my motto while I was reading this novel. Once the retreat was turned into a competition, I knew that it was only time before it turned cutthroat. Add to that the fact that Roza Vallo is unpredictable, to say the least, likes to play mind games, oh, and her estate in upstate New York is believed to be haunted. I was quite enjoying my time reading along and getting to know each of the participants of this retreat, but my suspicions were constantly on high alert as I didn't trust the characters or, well, anything. I had very good reason, too.

The Writing Retreat was an entertaining debut novel. I am always drawn to books that claim to be "claustrophobic." The premise of a group of people trapped somewhere off the beaten path where one of them dies or goes missing is always going to get my blood pumping and my hackles up. This novel had a lot going for it: the setting was creepy, the storyline kept my attention, the characters were intriguing, and it was suspenseful. I will admit that a few times I wanted to scream at the characters not to go down in the basement or in one of the rooms. I didn't actually want them to heed my warning, though. Where would the fun be in that.

All in all, I enjoyed my time reading The Writing Retreat. It was a strong debut novel that already has me anticipating Bartz's next book.





*4 Stars