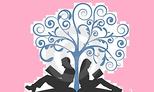 ​Secrets, secrets, and more secrets! This novel was a fast-paced whirlwind of emotions. Once I began reading it, I didn't want to put it down. I would read just one more chapter…mmm…maybe just one more, and that really meant a few more after that. There's nothing better than finding a book that pulls you in so completely that you just ignore real life for a little while.

Emma and Leo have a loving marriage, a young daughter, and a great life together. When Emma is diagnosed with a potentially life-threatening illness, Leo begins to do research for her obituary. Strange? Yes, but as an obituary writer, he uses it as a coping mechanism for dealing with his wife's illness. Through his research, Leo soon discovers that he might not know Emma as well as he had always thought.

Emma and Leo have an enviable, solid marriage, but of course, even the strongest foundations can crumble. Sure, they've had a few issues, hiccups to overcome, but they've always been Emma and Leo.

The novel is told in alternating chapters between Emma and Leo's perspectives. This worked perfectly for their story. I needed to find out what was going on and what Emma was hiding. As the story unfolded, secrets were revealed, and the twists just kept coming. I was glued to the pages!

While this novel has a good amount of suspense, it is a love story. There is so much love in this story. I never doubted the love. The Love of My Life is riveting, emotional, heartbreaking, tumultuous, and beautifully written.





*5 Stars