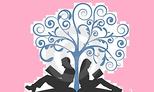 In a year without travel, this novel swept me away. If you're looking for a book that is filled with seafaring adventure, personal growth, and a slow-burning romance with intense chemistry, then this book is for you.

After the devastating loss of her fiancé, Anna is merely existing, not living. She leaves her job, her friends, and her family to set sail to the Caribbean, just like she and her fiancé had originally planned, however, she would be making this trip solo. While heading out on her own might not have been the wisest decision (I'm not that brave), she needed the escape from her current life. She wanted to fulfill Ben's charted trip, and she also needed this time to heal. Anna wanted to learn how to live her life again. She didn't want to forget Ben, and she knew that she would never stop loving him, but she needed to learn how to move on.

Anna's grief wasn't glossed over for the sake of the story or a potential new love interest. The author made you feel Anna's grief. Her pain and anger were real, authentic, and palpable. It was not just a fleeting emotion, it was always there, whether on the surface or buried deep within, and I felt it all right along with her.

After a dangerous and potentially life-threatening night on the water, Anna decided that she needed to hire an experienced sailor to help her. In steps Keane Sullivan, an experienced Irish sailor who prefers to be at sea than anywhere else. He turns out to be so much more than just a hired hand. He's caring, nice, thoughtful, and he's also running from his own pain. After spending so much time together, Keane and Anna develop a friendship. They are friends first, however, I could feel their chemistry through the pages of this novel.

The author took her time to develop their relationship and make the reader anticipate all of the possibilities. There's nothing better than an intense buildup, and Trish Doller delivered it perfectly. But it wasn't always smooth sailing for Anna and Keane. There were plenty of waves that they had to maneuver, but for myself, it's always the imperfections and the struggles that make for a believable story.

You don't have to be a sailor to enjoy this book. While there are a lot of details and descriptions of sailing, it adds to the visualization of the story. I could picture every little detail as Anna was experiencing it.

Float Plan was an enjoyable read. Filled with beautiful destinations, great characters, bravery, determination, and romance, this book was a voyage that I was glad to take.





*4.5 Stars