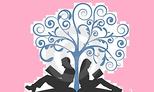 ​About Us is a character-driven novel about three women: Ann, Alice, and Orla. While they are of different ages and points in their lives and relationships, they are each going through their own trying times, and share one thing in common: their therapist.

I am always intrigued by novels about relationships. I've been married for a number of years, and I know that relationships are hard work. No relationship is perfect, and Sinéad Moriarty explored the many issues that couples face. She kept it normal, raw, and honest. She didn't try to make it glossy and ideal. The emotions and feelings felt real, dealing with the nitty gritty that isn't always easy to be open about, even with the ones that you love.

I was equally invested in all three of the characters' lives. Ann was an empty nester, who found her life with her husband of thirty-eight years to be repetitive and stagnant. Alice was a stay-at-home mom with four demanding children and a husband who spent more time at the office than at home. Orla was a teacher whose past created pain and difficulty in her dating life, leaving her hopeless and lonely.

This is a fast-paced novel that alternates between the three couples. It was like being a fly on the wall in people's most private lives and conversations. I felt for the characters, was angered on their behalf, saddened, and had my share of laughs. Once I started reading, I didn't want to put the book down. One chapter quickly became two, then three, and so on.


Some of the characters had qualms about opening up to a therapist and admitting that their relationships needed help. It was about being honest with each other and themselves, even when it was tough and uncomfortable to put it all out there on the table. They needed to realize what they each wanted as individuals in order to express it adequately to their partners. They needed to share their shortcomings, fears, and dreams. Moriarty never made me feel as though everything was going to work out for these couples. She kept it honest and real, and kept me on pins and needles in the process.

About Us is a captivating novel that I just couldn't read fast enough. My favorite element about this book was that the emotions and relationships felt so authentic. It could have been about anyone. It could have been about someone you know: a neighbor, a close friend, a family member…or maybe even you.



*5 Stars