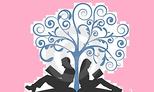 Part of Your World had everything that I've come to expect from Abby Jimenez. This book is filled with humor, heart, tons of emotion, characters that I rooted for (and some that I wanted to see spontaneously combust), and, of course, a few animals that just added the oohs and awws to the story.

As soon as I began reading this book, I had a smile on my face. Bad day at work? This book will fix that. Family driving you crazy? Escape with this book. Need to get out of a book funk? Look no further. Want to immerse yourself in a quaint town with some wonderful characters? Again, I highly recommend this book.

This was a fabulous opposites attract romance. It was also so much more than just a romance. It's about being true to yourself, living your life on your terms, and being open to possibilities. It's also about being brave when you feel anything but.

This book is brimming with heart. I laughed, I cried, I was angry, and then the author had me smiling again. There is just a magical feeling about this book that had me hooked from the get-go and kept me engaged and thoroughly entertained until the very last page.

I'm a true believer that a book is only as good as its characters, and this book had a great cast of characters. From the main characters to the secondary characters, Jimenez took the care to make them special and memorable, each one contributing their part to the overall story.

Part of Your World is just another example of why Abby Jimenez has become one my go-to authors. I'm a big fan of this author's writing and humor, so if she's releasing a book, I'm going to read it.





*5 Stars