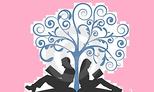 ​

​As soon as I began reading this book, I knew that it was going to be special. After only a few chapters I told my husband that tears were inevitable in an Amy Harmon book. I was right on both counts.

Where the Lost Wander is a historical fiction about a wagon train that is heading West in search of a better, more promising life. This novel hooked me from the very beginning. While I don't read a great deal of historical fiction, Amy Harmon has convinced me that I should. With her incredible writing, attention to detail, and a story that will both break your heart and mend it again, Where the Lost Wander is everything that I have come to expect from a book by this author.

I was quickly drawn into the lives of these characters. They were faced with a harrowing journey that was filled with plenty of hardship, danger, and illness. These were brave characters who loved hard, were loyal, and exuded strength and faith. I adored Naomi and John Lowry. While their love story wasn't an easy one, it was one that proved that love is always worth the effort.

There was never a dull moment. This book had a fascinating story, Kindle-gripping action, and a love story that touched my heart. I could easily visualize everything that was playing out in this story. I felt as though I was right there with them, jostling along on the Oregon Trail. I was eagerly flipping the pages to find out what was going to become of these characters.

This is a story of belonging, family ties, loyalty, and love. I am in awe of how this author is able to weave the themes in her books together to make such an intricate, beautiful tapestry that is filled with so much meaning and wisdom. You don't just read an Amy Harmon novel and quickly move on from it, the story stays with you for weeks.





*5 Stars