Everything that I had read to date by Christopher Golden was in his Ben Walker series; I've enjoyed that series, but sometimes it's nice to see something different from a favorite author. Now that we are in the midst of winter, I was more than ready to take a trip down the Kolyma Highway, traversing Siberia with a potential new friend.

Golden did what Golden does best; he creates fabulously flawed characters and places them in a somewhat familiar-ish environment. Teig and Prentiss were a couple of intriguing characters to embark on a trans-Siberian road trip with. Two old friends pursuing a dream or fleeing their past (it could be both at the same time), they pulled me into the story, I cared because I cared about them.

Golden placed these two buddies in the most unlikely of places at the worst of times. I don't know much folklore from the area, but Golden made his story feel like these demons have been lurking in the permafrost since the dawn of time. This felt real and tangible.

Road of Bones is a perfect story to read while curled up next to the fire as the temperature outside drops below zero. It will pull you in, twist your guts, and throw you out of the wringer on the other side.



*4.5 Stars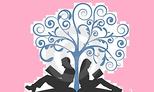 Road of Bones



​

By Christopher Golden