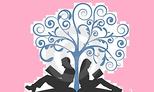 ​I'm always in search of books that offer up something a little bit different. When you're an avid reader, sometimes the tropes, settings, and characters in novels can feel like you've already been there and done that. Well, Bet on It was promising something a bit different. To the best of my recollection, I have never read a novel in which the two main characters' first encounter was during a panic attack at a grocery store, or their second encounter at a bingo hall, so, naturally, I was intrigued.

Aja and Walker were in Greenbelt, South Carolina for very different reasons. She chose Greenbelt because she wanted to be away from the hustle and bustle of a big city, and Walker was only back in Greenbelt to help care for his grandmother. He preferred the big city and its anonymity to the small-town gossip of his past.

While these two main characters may have seemed like opposites, they had more in common than one might have assumed. Aja and Walker had a lot going for them as characters. They weren't perfect, which made them more relatable. I enjoyed witnessing their interactions and seeing them connect. They developed a friendship and, while there was a lot of southern charm and sweetness, don't be fooled, they also had a heck of a lot of steam and chemistry.

While I did enjoy my overall time reading Bet on It, I didn't feel as connected as I would have liked. Whenever I pick up a book to read, I want to escape into the story, to feel glued to the pages and not want to put it down. Despite liking the premise of the story and the characters, I never felt overly invested or compelled to sneak in every spare minute I could find to read it. Bet on It is well written, sweet, and steamy, but it just didn't hold my attention as much as I had hoped.



*3.5 Stars