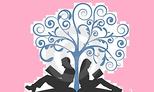 It has been a few years since I've read a book by Mary Kay Andrews. Reading Sunset Beach and reacquainting myself with her signature writing style, I honestly don't know why it's taken me so long to dive back into her novels, but I'm certainly glad that I have.

After experiencing a great deal of loss and disappointment, Drue Campbell's life is anything but stable and secure. With the recent loss of her mother, her job, her boyfriend, and an injury that has prevented her from participating in a sport that she's always been passionate about, there is nothing keeping Drue in Fort Lauderdale. When her estranged father shows up at her mother's funeral and offers her a job at his law firm, Drue is less than enthusiastic for this opportunity to work closely with her father and his latest wife – who also just so happens to be one of Drue's old "friends." But when her father also informs her that she is the new owner of her grandparents' beloved cottage on Sunset Beach, well, it would be impossible to turn down a much-needed place to hang her hat – even if the cottage is now a dilapidated version from her childhood memories.

It was impossible to not feel for Drue and her situation. I was on her side from the very beginning. She had her work cut out for her, not only with her cottage, but also with her new job and co-workers. Answering calls for potential cases and claims wasn't what she had ever envisioned herself doing, but a paycheck was a paycheck, and Drue needed the money. But when a particular client and case sparked Drue's interest, she was bound and determined to get to the bottom of it, even if it was out of her job description and experience.

Not only were Drue's amateur sleuth skills in full force with a two-year-old death/murder at a local resort, but she also discovered some old newspaper clippings and a missing persons file from a case from over forty years ago while she was up in the attic of her cottage. This only fueled her curiosity even more. Why would her grandparents or mother have this box of information? How did they know this missing woman? I loved this part of this novel. The book alternated between the more recent case and the case from the 1970s. I was just as caught up in the mystery of it as Drue was. I was right there beside her trying to solve these two mysteries.

Sunset Beach was a well-rounded reading experience. Mary Kay Andrews delivered an intriguing story that was filled with family drama, two mysteries, interesting characters, and a touch of romance. It was an entertaining novel that held my interest and had me flipping the pages in anticipation.





*4 Stars