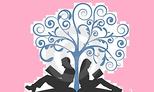 A new book by Tiffanie DeBartolo was a bright spot in this tumultuous year.

With a book titled Sorrow, I knew that there was a high probability that this would put my emotions through the wringer, but I wouldn't expect anything less from this author. It's a love story, an ode to nature, music, and art in its many forms. It's a beautifully written story that is both profound and thought-provoking. There were so many thoughtful and heartfelt passages that I wanted to highlight and share, but to be honest, it's so much better to discover them and relish them on your own. Sorrow is not the type of story to read if you're just trying to pass some time. It's deeply moving, rich in emotion. It's a novel that needs to be savored.

I was pulled into the story immediately. I was drawn to Joe Harper. He intrigued me, piqued my interest, and I wanted to know him and the reasons why he was so heavy hearted and melancholy. He was insecure, broken, lost. Haunted by his choices and decisions, he had a multitude of regrets for his missed opportunities and his lack of courage to go after what he desired most in life. I wanted to simultaneously hug him, shake him, and push him in the right direction, but ultimately, I just wanted him to find peace and happiness.

I loved the connection between the characters. The feelings and emotions were palpable. I was immersed in the story, a witness to the thoughts, intimacies, and lives of the characters.

Joe and October's relationship felt authentic. They were flawed, passionate, and realistic. Their love story wasn't an easy one. It was messy and complicated, and I wouldn't have wanted to read it any other way. It never felt guaranteed. Throughout the novel I was never completely at ease or assured that everything was going to work out for them. Their relationship had many bumps in the road, and I was simply happy to be along with them for the journey.

Sorrow was an unforgettable reading experience.



*5 Stars