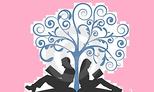 ​​This book started off with a bang. I was hooked. My heart was pounding, my adrenaline was pumping, and I was suspicious of everyone and everything. That's exactly the reaction that I want to have when I'm reading a mystery/thriller book. I was sitting on pins and needles and I was only one chapter in.

Jessica Strawser certainly knows how to grab her readers' attention. I could visualize every little detail as it was playing out. I was trying to put myself in the characters' shoes, wondering how I would react and what I would do. I was completely invested in this story, and I couldn't wait to uncover exactly what was going on.

During the course of the book, the story took a bit of a shift. It had started off with all of the elements of a thriller, but it veered into more of a story about friendship and marriage. It dealt with how distance, either physical or emotional, can chip away at the foundation of a relationship. Each of the characters were going through their own emotional turmoil, and with their lack of communication came secrets, lies, and deception. The story never lagged or lost my interest, but it delved deeper into the tangled web that these characters kept spinning for themselves and, oh, what a tangled web it was!

With every turn of the page, these characters just seemed to be digging themselves into a bigger hole. I was more than a little curious to know how it was all going to play out. How far would they go to keep their secrets and salvage what was left of their deteriorating relationships? To be completely honest, I never did grow to trust any of them. My suspicions were on alert until the very last page.

Forget You Know Me was an intense, intriguing story that I thoroughly enjoyed. It may not have turned out to be the thriller that I was expecting, but it certainly ended up being a captivating reading experience.





*4 Stars