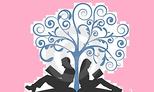 ​

1Q84 is an intimidating read to me. The hardcover is listed at 925 pages, I opted for the 46 hours and 45-minute Audible version.

Murakami took me 35 years into the past and half a world away. It was a mesmerizing journey.

There was a lot that I loved about 1Q84: the author's patience, the careful world-building, the depth of characters. I found myself fully immersed in his world and deeply involved with his characters. This was a voyage like none other that I had ever taken.

Like any lengthy relationship, not everything is perfect. Things got on my nerves and there were distractions that really felt unnecessary and even pointless. Despite my love of the story, these are the things that keep coming back to me.

First of all, NHK door to door collections for public television, really, Japan! There is no better way to do this?! I'll tell you this much, if I ever live in Japan for any length of time, I'm paying those fees upfront. It seems petty of me to dedicate a paragraph of my review to NHK fees, but Murakami dedicated hours to them, without really tying them into the story. At some points I found myself asking if NHK paid Murakami to write 1Q84 just to scare people into paying their subscription fees.

The next annoyance from the book I can be more forgiving with – the repetition. There is a whole lot of repetition in 1Q84. Murakami says the exact same thing, the exact same way over and over. I appreciate that there are things lost in translation. I know that this is common in an oral tradition and is often found in Homer's works. I know that the Japanese pride themselves with regard to artistic expression. I'll assume that in the original language there is artistic beauty/significance to all the repetition.

I know my review seems to focus more on the negative than the positive, but I really did enjoy 1Q84. I just felt the need to air my grievances. Will I read more from Murakami? Hell, yes!





*4.5 Stars​