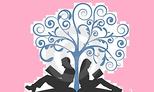 The Rachel Incident is about friendship, love, and finding your way in your early twenties. Rachel Murray is at the end of her undergraduate degree, she's working in a bookstore, and she is just trying to get by as best as she can. While Rachel grew up in a professional family, the financial crisis in Ireland has seen her family go through some difficult times, resulting in her having to work while in school and living a more meager lifestyle.

One bright spot in Rachel's life is her co-worker, James Devlin. He is full of personality, charm, and wit, and they become fast friends. In fact, they become the best of friends, and soon after, roommates. While James claims to be heterosexual, there really was no doubt in Rachel's mind that he wasn't, but Ireland had left many gay people closeted.

O'Donoghue portrayed these characters as just normal folks, living their lives, socializing, falling in love (and lust), and trying to make ends meet. While they were normal, their escapades sometimes seemed anything but, and this led to a great deal of drama for this duo. Did they always make the best decisions? Absolutely not. Did I shake my head and offer up quiet words of advice to them? Perhaps. Ah, but this is all part of growing up and becoming adults, the mistakes, and the choices that we make are supposed to be learning experiences. Sometimes they are, sometimes they aren't, but in Rachel and James's cases, I was a happy voyeur on their journey.

In my opinion, this book was a page-turner; I wanted to know what was going to happen to these characters and how they were going to see themselves through some truly rough times. Oh, and they really did have some truly difficult times.

The Rachel Incident was an enjoyable reading experience. It was witty, touching, relevant, and left me feeling completely satisfied. This was my first novel by Caroline O'Donoghue, but now I am looking forward to reading more of her novels.



*4.5 Stars