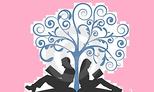 I think that most Colleen Hoover fans are the same. We don't need to know the title, read a synopsis, or see a cover to know that her upcoming book will be at the top of our to-be-read lists. Reminders of Him was everything that I love about her books. Filled with emotion, fabulous characters, and a love story that would even make the biggest skeptic believe, this novel hit me in all the right places.

Reminders of Him is a novel about forgiveness, moving on, and a mother's longing to be with her child. This author always creates realistic, flawed characters that her readers can connect with. I could feel the emotions, oh, could I feel them. All of Colleen Hoover's books are emotional, but for whatever reason, maybe it's the mother in me, but this one had me quietly crying on my Kindle, enough so, that I had a massive headache after finishing the book. I'm not someone who enjoys crying while I'm reading, but when a book affects you this much, you know that the author did her job well. It was well worth the Tylenol. With that being said, don't worry, this novel is not only a tearjerker, there is also plenty of romance, dashes of humor, and a whole lot of heart.

Every time I read one of her novels, the one thing that always sticks out to me is that she not only creates great main characters, but the care and attention is taken to create secondary characters who always leave a lasting impression on me.

If you're a fan of Colleen Hoover, you've most likely already read Reminders of Him. If you're new to her books, lucky you, you have her whole library to work through, and you can't go wrong with any of her books.





*5 Stars