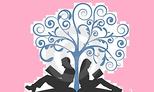 ​The Girls of Summer was one of my anticipated reads for the month of June, and it did not disappoint.

I was looking forward to spending a few hundred pages on a literary vacation to a sunny Greek island, but this book was so much more than just a girls' trip for some summer fun. Alternating between Now and Then, the reader gets a chance to not only see what transpired on the island while Rachel was seventeen, but also what her life had become in her thirties, including her memories of that youthful time on the island.

This book hooked me immediately. The back and forth of the chapters between the past and present really propelled this book forward. I could visualize this group of girls working and partying on this beautiful Greek Island, soaking up the sun and living it up. It sounds perfect, doesn't it? Oh, but this novel delivered an intense, relevant reading experience.

Rachel has always had mostly fond memories of her time in Greece. She met a group of friends, came into her own, and fell in love with an older man. Alastair seemed to be the love of her life, but when we see Rachel years later, married to Tom and trying for a child, and still thinking of Alastair, you can't help but wonder what had happened to their relationship.

It was interesting to see how memories from our youth can be romanticized and embellished. How we may not want to see the events the way others may have interpreted them. We don't want to feel duped by how we felt or feel victimized over something that had meant so much to us at the time.

Whenever I read a novel, I always want to like the characters in the book. It doesn't always happen, and in certain books, I just don't expect to. So, did I like Rachel? Yes, I did. Did she make bad decisions? Absolutely! I couldn't help but feel for the young girl who was blinded by her attraction to a man who showed her attention. Years later, she was forced to listen to her friends' versions of what they remembered from that summer, and she had to come to terms with the fact that everything may not have been exactly as she remembered.

The Girls of Summer was a fast-paced, timely, relevant read that kept me glued to the pages. It made me feel a gamut of emotions, and I found myself still thinking about it days after I finished it.



*5 Stars