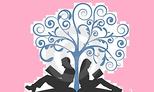 Krampus: The Yule Lord



​By Brom

From time to time I love to pick a book to get me into the holiday season. Of course, it cannot be your typical holly jolly Christmas story. I want something a little more twisted. Krampus seemed like just the thing for me.

The myth behind Krampus pairs well with Christmas horror. Brom has taken the myth and made it his own. He included a Santa like I've never seen before and created his very own mythos to fill out the background.

The story is Krampus, Saint Nicholas is in it as well, but this is Jesse Walker's story. It was a brilliant move by Brom to have Jesse Walker as the central point of the story. Krampus is the star, but he is unrelatable, a wee little bit over the top, and irrational from time to time, but still the star of this show. Jesse was a down on his luck kind of guy; it is easy to put yourself into the shoes of the underdog and let Krampus take you on a wild, festive ride. Then there is the jolly old elf himself, this is not your grandma's Santa (unless your grandma has some stories from the old country). I had a great time with Brom's characters; they kept me involved and shocked at every turn of the page. It was a whole lot of fun to see Brom's twist on these familiar faces.

I think that Christmas stories have to be a challenge for authors. How do you take a story that people know and enjoy, make it completely different, without turning them off? Brom has done a masterful job of this. Besides the characters, everything was fresh and exciting!

Krampus is a Christmas tale to get you into the holiday season!



*4 Stars